Aquatics and WLFW
Our natural resource conservation programs help people reduce soil erosion, enhance water supplies, improve water quality, increase wildlife habitat, and reduce damage caused by floods and other natural disasters.
Resources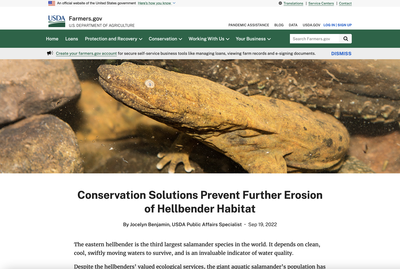 The water quality efforts made by producers and landowners in hellbender habitats are helping bring back eastern hellbender populations, restoring unstable streambanks, and reducing severe erosion on working agricultural lands.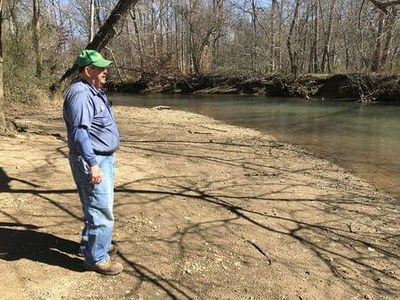 The Conasauga River courses through Jimmy Petty's corn, bean and dairy farm near the Tennessee line.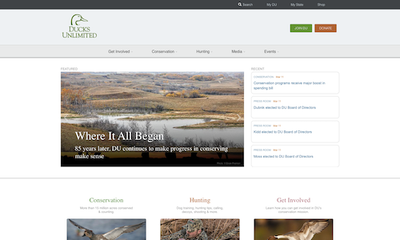 Ducks Unlimited is the world's leader in wetlands and waterfowl conservation.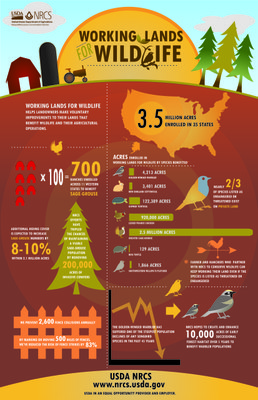 Through voluntary conservation, American farmers, ranchers and forestland owners are restoring and protecting habitat for seven at-risk wildlife species.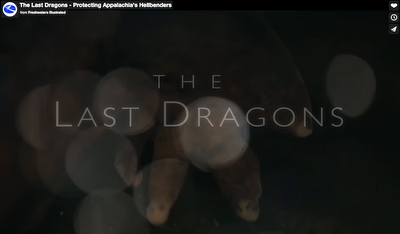 An intimate glimpse at North America's Eastern Hellbender, an ancient salamander that lives as much in myth as in reality.... and in many waters, myths are all that remain of these sentinel stream-dwellers. Video by Freshwaters Illustrated.