Aquatics and WLFW
Our natural resource conservation programs help people reduce soil erosion, enhance water supplies, improve water quality, increase wildlife habitat, and reduce damage caused by floods and other natural disasters.
WLFW is currently in the process of developing a Framework for Aquatic Ecosystems and Connectivity. FAQs, slides, and a video about this opportunity can be found in the resources below. Updates will be posted as development progresses.
Resources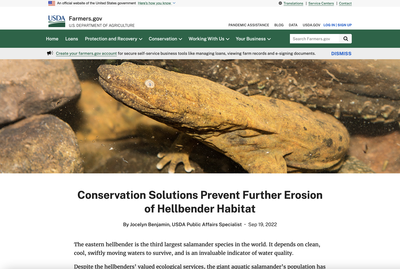 The water quality efforts made by producers and landowners in hellbender habitats are helping bring back eastern hellbender populations, restoring unstable streambanks, and reducing severe erosion on working agricultural lands.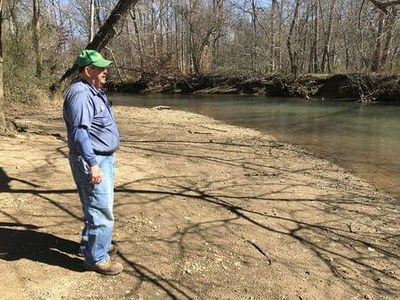 The Conasauga River courses through Jimmy Petty's corn, bean and dairy farm near the Tennessee line.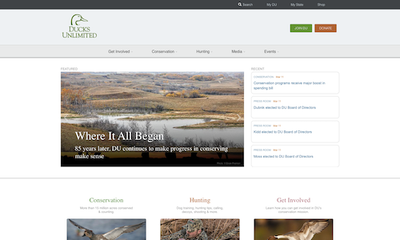 Ducks Unlimited is the world's leader in wetlands and waterfowl conservation.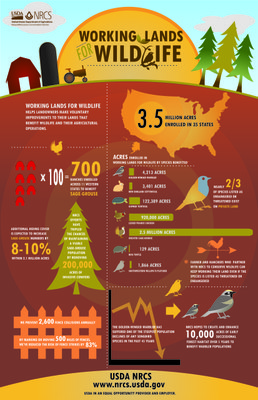 Through voluntary conservation, American farmers, ranchers and forestland owners are restoring and protecting habitat for seven at-risk wildlife species.
Lately there has been a lot of movement around the frameworks since USDA has decided to "Double Down" on WLFW. This video is a brief update from the WLFW Eastern Regional Coordinator, Bridgett Costanzo, as of 5.19.23.
This is a brief overview of the proposed Working Lands for Wildlife Aquatics Framework with the latest information as of 5.19.22. New information is coming in daily and updates will be posted as they do.
The WLFW Aquatics Framework is under development. These slides give the overview of the proposed Framework and what participating NRCS State Offices can expect.
WLFW is developing an Aquatics Framework. The FAQs presented here are the most common questions we've received from the State NRCS offices about the Framework.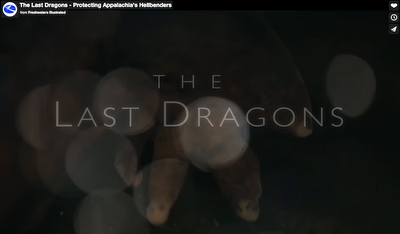 An intimate glimpse at North America's Eastern Hellbender, an ancient salamander that lives as much in myth as in reality.... and in many waters, myths are all that remain of these sentinel stream-dwellers. Video by Freshwaters Illustrated.