Working Lands for Wildlife Workspace
The Working Lands for Wildlife (WLFW) workspace is a password protected space. You must login or register to get access. The workspace was developed to foster collaboration between NRCS and its partners and support private landowners within the WLFW initiatives.
A host of effective partnerships are focused on conservation that achieves ecological goals while maintaining healthy economies in rural areas for working landscapes. The WLFW workspace enables interaction between NRCS's WLFW partners and others interested in conserving whole landscapes and empowering rural economies. The content here augments those WLFW resources available for on USDA's website, and allows any registered user (including landowners) access to a wide variety of information, online training materials, planning and decision-support tools, as well as access to experts, NRCS field staff, and landowners.
Things you can do in this workspace!
Once you are registered and logged in, you will be able to access and share any and all content, regardless of file type, software or size. This space is meant to be user-friendly. Through the workspace, we hope you can find other partners, share information and training materials, and enhance each other's capability to achieve large-scale change in working landscapes.
On the workspace you can...
View or post printed or media outreach materials
Find a technical expert in your area to provide assistance
View or post online training modules and webinars
Share photos and videos
Share news and announce dates of upcoming events
Alert other portal members to newly posted content
Store large and small datasets, databases, GIS files, etc.
Share updates on new or completed projects or actions
M

anage logistics for upcoming meetings online (instead of trails of emails!)

Use the PRIVATE, password controlled workspaces to store, share or edit draft documents, raw data, sensitive materials, or any content that cannot or should not yet be posted publicly
For an annual maintenance fee, add interactive content in a separate workspace for your own WFLW initiative
See the NRCS WLFW website for specific information on: WLFW national and state-run target species partnerships; priority geographies for implementation; strategic plans published by USDA; how to participate in Farm Bill programs; and news and blogs about WLFW activities.
:::::::::::::::::::::::::::::::

Latest WLFW News and Events
Learn about the Working Lands for Wildlife program and work in Ohio between USDA-NRCS and local farmers and ranchers. Grazing cattle on warm season, native grasses is great for cattle as well as critical species like the Northern Bobwhite Quail. Video for landowners and cattle producers. Presented by Nick Schell (USDA-NRCS Ohio) and Dr. Pat Keyser (UT - Center for Native Grasslands Management) at the Ohio Forage and Grassland Council Conference in 2017.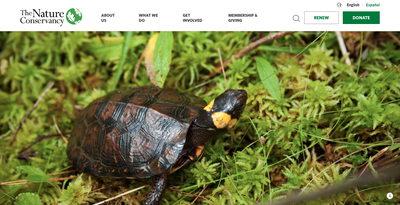 Learn about The Nature Conservancy's work to save North America's smallest turtle.
Across the West, the National Fish and Wildlife Foundation is working with ranchers, federal and state partners, and other non-profit organizations to support conservation on working lands.
Potential approaches to raising payment rates for prescribed burns.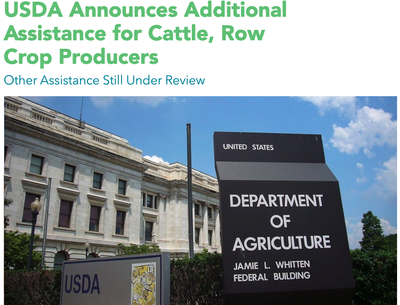 USDA announced today more than $12 billion for the Pandemic Assistance for Producers, which will help farmers and ranchers who previously did not qualify for COVID-19 aid and expand assistance to farmers who have already received help. Farmers who previously submitted CFAP applications will not have to apply again. Sign-up for the new program begins on April 5.