Working Lands Partner Workspace
The WLFW workspace is password protected and you must login or register with the provider to access the folders. Please use the Register button to request access. The workspace was funded for NRCS and its partners to collaborate in support of private landowners to implement Working Lands for Wildlife partnership.
A host of effective partnerships are focused on conservation that achieves ecological goals while maintaining healthy economies in rural areas for working landscapes. This Working Lands Partnership portal provides interactive links between Natural Resources Conservation Service's Working Lands for Wildlife (WLFW) partnership and others interested in conserving whole ecosystems while preserving rural economies at the same time. The content herein augments that available for WLFW on the agency's website, and allows all users including landowners access to a wide variety of information, online training materials, planning and decision-support tools, as well as access to experts employed by partners to assist NRCS field staff and landowners with project delivery.
Things you can do on this portal!
Foremost, you do not need to worry about your ability to access content, the need for proprietary software to use content, or the size of any file you want to share with others. The portal is a user-friendly means to educate each other and facilitate sharing of information that enhances the capability to achieve large-scale change in working landscapes.
You can...
View or post printed or media outreach materials;
Find a technical expert in your area to provide assistance;
View or post online training modules and webinars;
Share photos and videos;
Share news and announce dates of upcoming events;
Alert other portal members to newly posted content;
Store large and small datasets, databases, GIS files, etc.;
Share updates on new or completed projects or actions;
M

anage logistics for upcoming meetings online (instead of trails of emails!);

use PRIVATE, password controlled work spaces to store, share or edit draft documents, raw data, sensitive materials, or any content that cannot or should not yet be posted publicly;
For an annual maintenance fee, add interactive content in a separate space for your own partnership.
See the NRCS WLFW website for specific information on: WLFW national and state-run target species partnerships; priority geographies for implementation; strategic plans published by USDA; how to participate in Farm Bill programs; and news and blogs about WLFW activities.
:::::::::::::::::::::::::::::::

Latest WLFW News and Events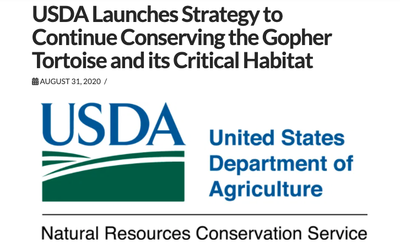 The U.S. Department of Agriculture's (USDA) Natural Resources Conservation Service (NRCS) has released its new 5-year plan to conserve the Southeast's threatened gopher tortoise by focusing on the conservation and restoration of its key habitat, the longleaf pine forests. Acting NRCS Chief Kevin Norton told Southeast AgNet the fate of the gopher tortoise is linked to habitat quality, and efforts to conserve habitat on private lands will be critical to its continued survival.
More than 40 years ago, in Nigeria, a young scientist named Rattan Lal encountered an idea that changed his life — and led, eventually, to global recognition and a worldwide movement to protect the planet's soil.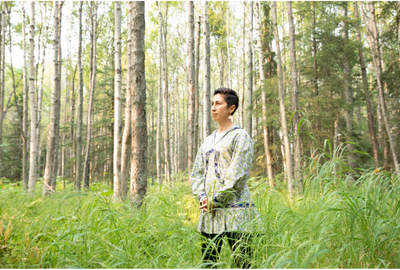 Perspectives from the first Indigenous woman to ever serve as a U.S. Fish and Wildlife Service Native American liaison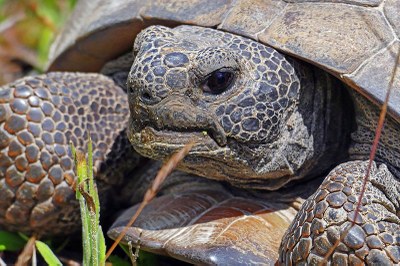 A wide diversity of remarkable animals calls longleaf pine flatwoods and sandhills habitats home.