Spatial Data and Maps

Landscape Partnership Datasets
The Landscape Partnership is serving up curated and georeferenced spatial data from and for our partners.  To contribute datasets or spatial data contact our admin staff.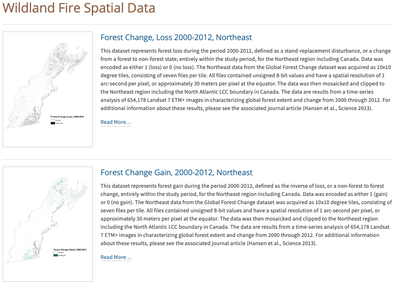 Spatial data pertaining to Wildland Fire and Forests.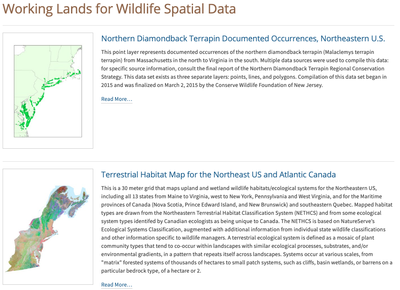 Spatial data pertaining to Working Lands and Wildlife.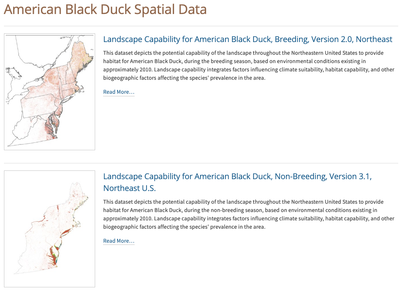 Spatial data pertaining to the American Black Duck.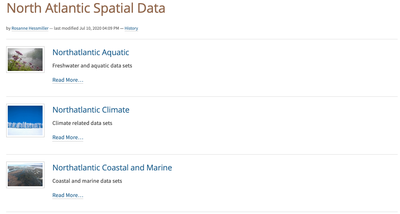 Datasets pertaining to the North Atlantic region of the United States.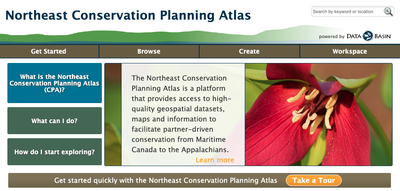 The Northeast Conservation Planning Atlas is a platform that provides access to high-quality geospatial datasets, maps and information to facilitate partner-driven conservation from Maritime Canada to the Appalachians.
A Conservation Design can be a series of maps or data layers that illustrate the location of key focal landscapes and priority resources, or combined into decision support tools that can inform managers and conservations about the quality, quantity, and location of habitat needed to protect biodiversity. The successful conservation design product will provide public land managers, NGOs, and private landowners the ability to incorporate landscape data into their own local land-use decisions.