South Atlantic LCC Newsletters
Newsletter from the South Atlantic Landscape Conservation Cooperative touching on recent news, upcoming events, new data sets, partnerships, and more.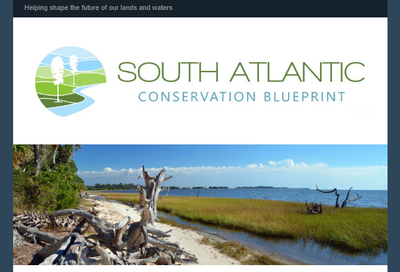 New habitat suitability maps for at-risk herps in longleaf, short videos on Piedmont prairies available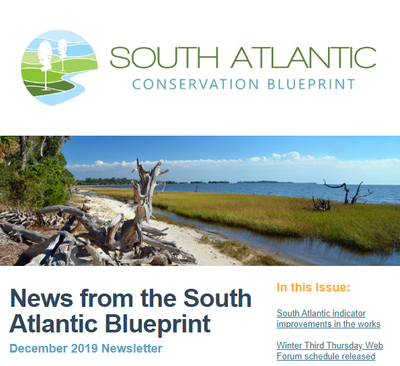 South Atlantic indicator improvements, winter web forum schedule, resilient coastal sites data, and more.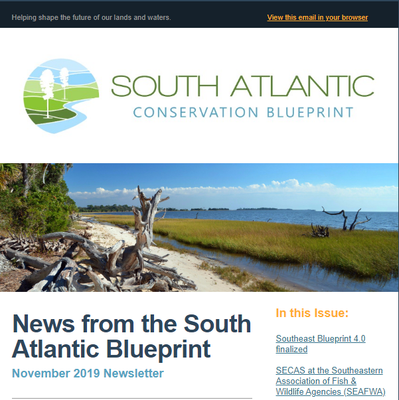 News from the South Atlantic Blueprint November 2019 Newsletter Southeast Blueprint 4.0 finalized by Rua Mordecai, Coordinator, Southeast and South Atlantic Conservation Blueprints.