Webinars and Instructional Videos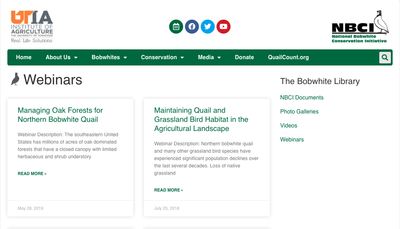 NBCI has centralized Bobwhite seminars. Here are links to those seminars.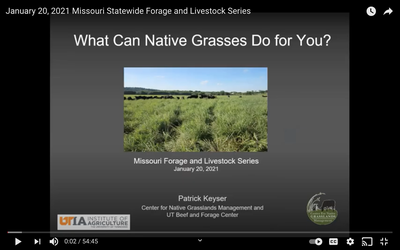 Thinking about Native Warm Season Forages for you pasture? Pat Keyser, University of Tennessee, and Rick Rath, Missouri Department of Conservation, share tips on establishment and management and benefits of not only livestock, but wildlife too.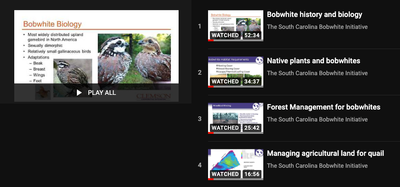 Video series from the 2019 Bobwhite Management Seminars