WLFW Outcomes: Funded Research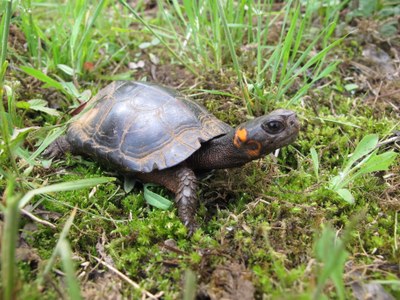 An outcomes assessment report completed under a contract to Dr. JJ Apodaca from NRCS-WLFW. This document is being shared with conservation partners but broad or public sharing is not approved.
In December 2018, a meeting of bog turtle experts was hosted in Richmond, VA and experts across the Eastern range of the species identified as a high priority the need to better understand the benefits and potential negative impacts of livestock grazing in bog turtle inhabited wetlands. Hydrologic conditions in bog turtle wetlands emerged as a secondary concern needing more research. Recently, NRCS' Conservation Effects Assessment Project (CEAP) awarded funds to Dr. Carola Haas leading a team of researchers at Virginia Tech University to conduct an assessment on these two topics (grazing and hydrology).