How to Search the Expertise Directory
1. Log into the site if you are not logged in already.
2. Navigate to the Members Expertise Database Search.
3. Click the Plus (+) button on any of the six Search Tool Boxes.

4. Check any of the desired expertise categories and press the Minus (-) button to collapse the Search Tool Box.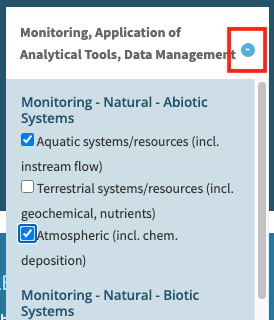 5. Click +show map in Expertise Regions section for a map of the regions.
6. Or you can search by a members Last Name or Organization. The Fields will auto-fill as you type. Select the desired name or organization that shows up in the box.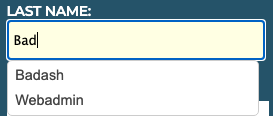 7. When you have selected all of your search criteria, click the search button on the bottom right.
NOTE: If you wish to see all members in the directory, click the SEARCH button with no categories or search fields selected. Click Reset to clear any search parameters.

8. After you hit Search a list of your current Search Parameters will be displayed, along with a sortable table that displays your Search Results.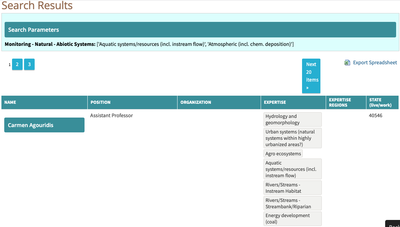 9. When you have completed your search, you may download it as a spreadsheet by clicking on the Export Spreadsheet button found just above the search results.
*Note: You must be a logged in member of Landscape Partnership in order to export the spreadsheet.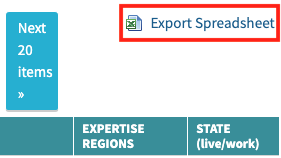 10. If you would like to search by U.S. expertise regions via an interactive map, click the Map Search button.

*Note: Instructions for using the interactive map search can be found here.