Home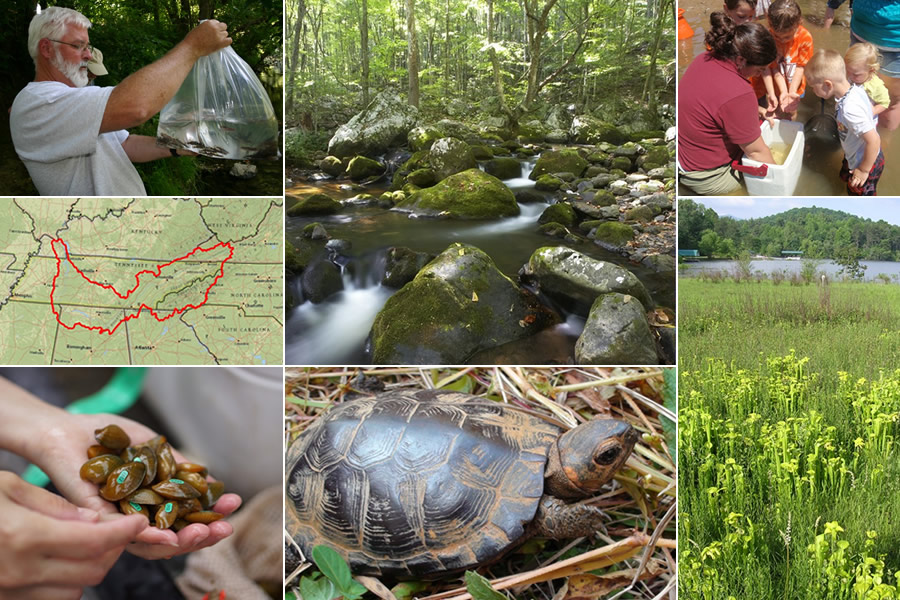 Registration deadline is July 19th
Nomination deadline is June 14th
Click HERE to learn more about an ongoing collaborative effort across the Basin to raise awareness of our underwater riches through the film, Hidden Rivers.

Across the Tennessee River Basin is a collaboration called The Tennessee River Basin Network bringing together multiple agencies and stakeholders in a joint effort to plan and deliver landscape conservation actions to protect one of the most diverse areas for aquatic species in North America.
The mainstem Tennessee River winds its way for roughly 650 miles through Tennessee, Alabama, Mississippi, back into Tennessee, and finally into Kentucky, where it empties into the Ohio River. Streams from these states, but also North Carolina and Georgia, feed the river along its course. Indeed, the entire basin encompasses over 40,000 square miles. Five major physiographic provinces are represented within the basin: the Blue Ridge, the Valley and Ridge, the Appalachian Plateau, the Interior Low Plateaus and the Coastal Plain. The extent of the river basin's reach and the breadth of changes in the geography and geology help to explain why the area harbors one of the most diverse freshwater ecosystems in the world. This extraordinary diversity is one of the primary factors that led the United Nations Educational, Scientific and Cultural Organization to designate the Southern Appalachians as a Man and the Biosphere Reserve in 1988. Furthermore, The Nature Conservancy identifies the region as one of the most significant biodiversity hotspots in the United States.
Conservation Efforts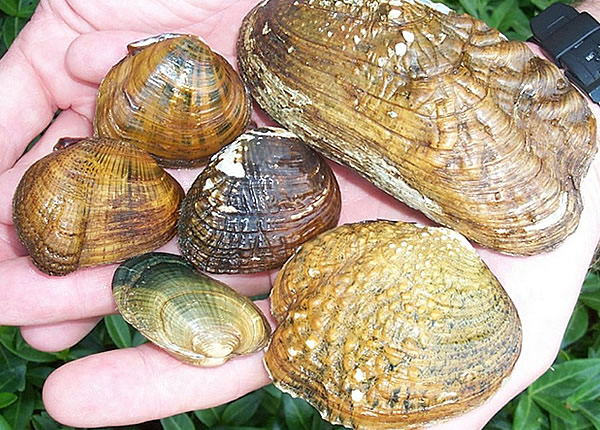 Mussel species:
Freshwater mussels represent the most imperiled group within North America. Nationwide, mussel fauna in the U.S. has experienced drastic declines because of habitat degradation, water pollution, impoundments, and non-native species introductions. Of the original 298 species known from the United States, 105 (35%) are found in the Tennessee River basin. There are 36 federally listed mussel species, 14 extinct species, and an additional 25 species are considered globally imperiled by the Freshwater Mollusk Conservation Society. The imperilment rate for mussels in the drainage (71%) approximates the continental level of imperilment (74%).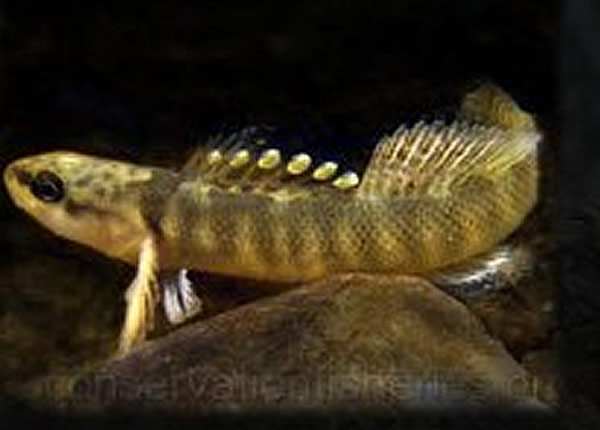 Fish species:
The Tennessee River system is home to about 230 species of fishes, scores of which are endemic to the watershed. A total of 16 fish species are federally listed, there is 1 candidate species, 2 extinct species, and an additional 35 species which are considered globally imperiled by the American Fisheries Society.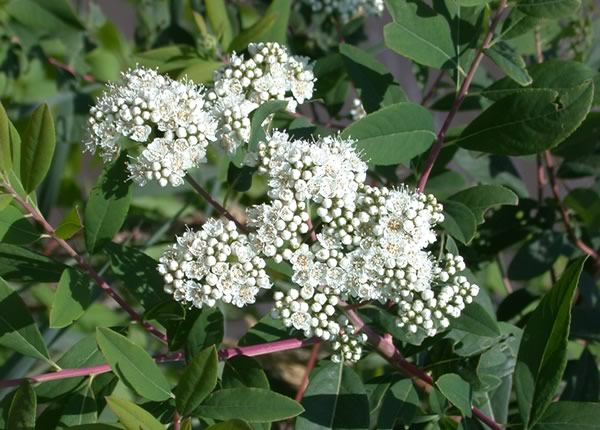 Invertebrate and Plant species:
There are also several federally listed plants and terrestrial species within the Tennessee River Basin, including two crustaceans and four snails. The basin contains the largest population of nesting bald eagles and gray bats in the U.S.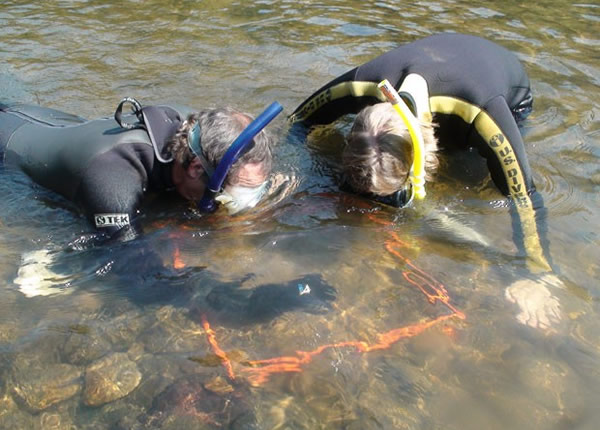 Conservation Design:
Due to the immense biodiversity of native and endangered species, the Tennessee River Basin is the focus of a regional conservation effort engaging multiple agencies and stakeholders to ensure the protection of this unique landscape for generations to come.