Webinars and Instructional Videos
There are a number of organizations creating online training opportunities. We will try to curate them here.  Please email jmcguire@quailforever.org if you have content to add.
Presentations from the 2021 WLFW Northern Bobwhite, Grasslands and Savannas Partnership Meeting
Pat Keyser (University of Tennessee) and Rick Rath (Missouri Department of Conservation) share about establishing and managing native grasses on pasture lands. Native grasses benefit not only livestock, but wildlife too. This webinar can help practitioners and landowners alike. Filmed January 20, 2021 - Missouri Forage and Livestock Series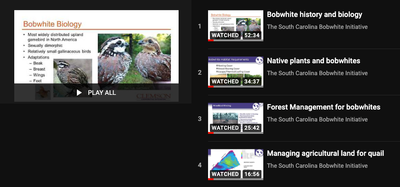 Video series from the 2019 Bobwhite Management Seminars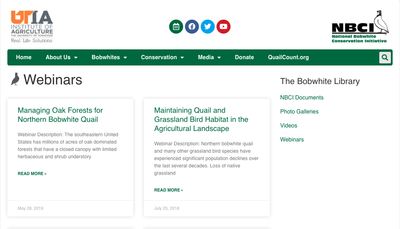 NBCI has centralized Bobwhite seminars. Here are links to those seminars.