Podcasts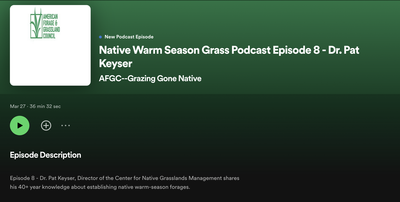 Dr. Pat Keyser, Director of the Center for Native Grasslands Management shares his 40+ year knowledge about establishing native warm-season forages.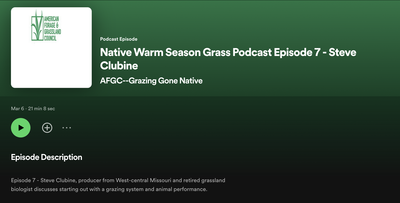 Steve Clubine, producer from West-central Missouri and retired grassland biologist discusses starting out with a grazing system and animal performance.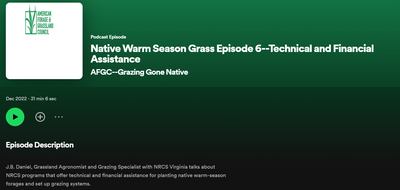 J.B. Daniel, Grassland Agronomist and Grazing Specialist with NRCS Virginia talks about NRCS programs that offer technical and financial assistance for planting native warm-season forages and set up grazing systems.