Conservation Corridor Newsletters
Connecting science to conservation.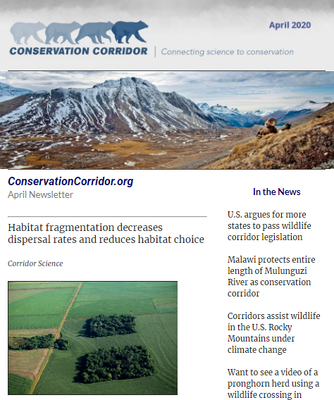 In this issue-Science: Habitat fragmentation and microbes, Management: Roads and grizzly bears, Climate Change: Marine reserve network redesign.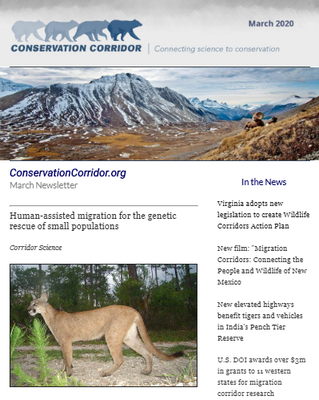 Human-assisted migration for the genetic rescue of small populations; How do you build a corridor for invertebrates?; Human land use reduces climate connectivity; In the News; Current Digests; Useful Links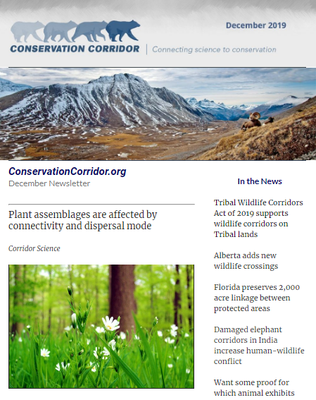 Read the Conservation Corridor December 2019 newsletter online.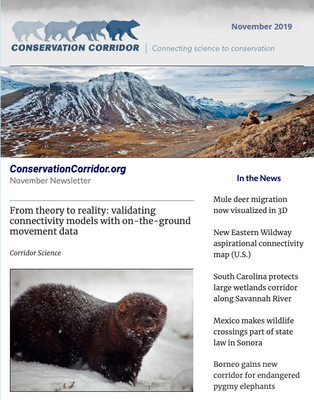 Read the Conservation Corridor November 2019 newsletter online.